With 630 km of coastline in the Mediterranean region of Antalya it is one of Turkey's most important tourism centers. The center of the city, which is built on two lowlands, lies on the plain extending along the Mediterranean coast. Antalya is a city where sea, sun, nature and history are integrated. Turkey's tourism paradise is itself a natural wonder every district of Antalya.
Manavgat, Kemer, Alanya, Side, Belek are the most visited districts of Antalya by local and foreign tourists. You should not come to Antalya only for sea, sand and sun. With about 50 ancient cities, Antalya is also a history treasure. Aspendos, located in Kumluca and Olympos in Serik District, is world-famous as one of the most known and most visited ancient cities. Olympos has been the subject of mythology throughout history. Olympos is a natural wonder with its many historical monuments, 3200 m of coastline and vegetation. When you visit Serik, you can visit the ancient city of Sllyon in addition to Aspendos.
You can explore Antalya by visiting the unique places of the region with our vehicles that you can rent from Koral Travel.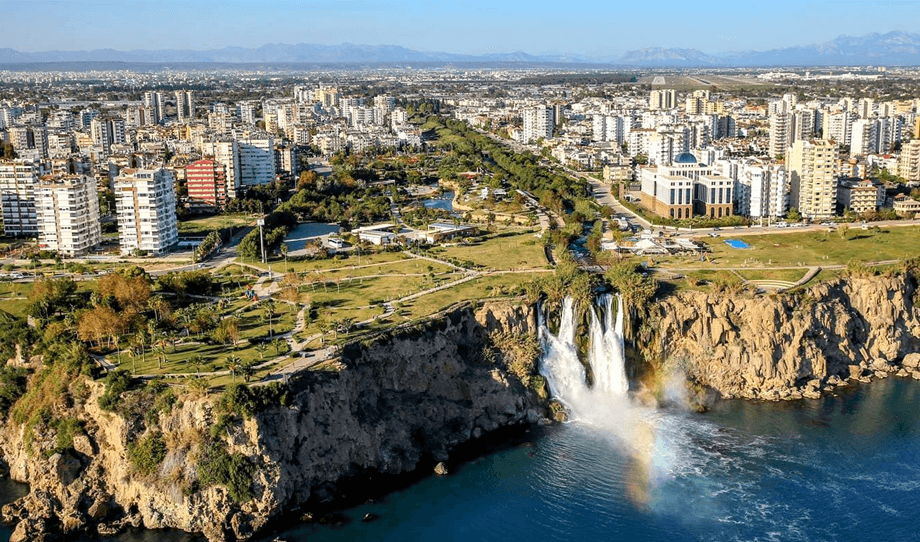 Antalya Muratpasa Office
ANTALYA OFFICE
Fener Mah. 1967 Sk. Küçüksaray Apt. 18 / 3 Muratpaşa/ANTALYA Antalya
+9 0532 216 9817